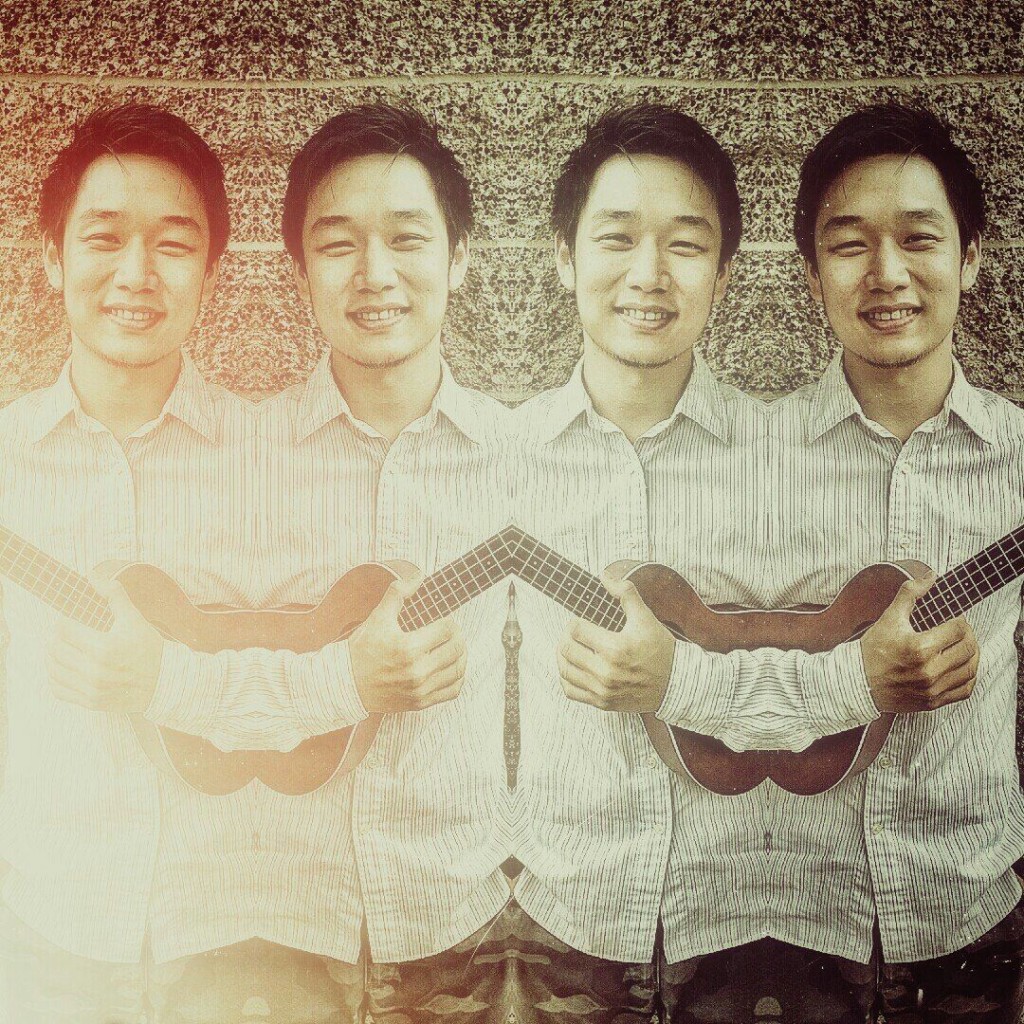 Jackwind graduated with Honors from Musicians Institute GIT in 2003, He had been taking private lessons with noted musicians and guitarist including Harif Santoso, Sid Jacob, Jamie Findlay, jean marc belkadi and Indonesian symphony conductor Aminoto kosin. Jackwind also a member of RGT and registered Guitar Tutor.

Up till now He loves Jazz and rock music. he had studied more Jazz and improvisations at Musicians Institute and was influence by His first private studies whose taught him a lot about jazz music.   
Jackwind has been teaching music for over 16 years, and has ongoing kids and adult Guitar course in a supportive, enthusiastic, fun environment in Southern California, also He's an Electric and Acoustic Guitar, Bass Ukulele Instructor at Yamaha Music School
Jackwind have experiences in education as a full time Music teacher at international High school as well as Instructor in private music institutions. He like to perform and sing diverse styles of music ranging from rock, pop and jazz with his band, For many years he's become a musicians (Guitarist,Pianist,arranger,Band lead, and give a Music instruction at his Community and Church. Currently Jackwind busy doing His music productions and dedicated Him self in teaching all His private Music Students. 
RESUME

Harvest International School
Musicians Institute, Hollywood, CA (Music) Cumulative GPA: 3.86 out of 4.00
Private Study
Aminoto Kosin (Indonesian Symphony Conductor)
Harif Santoso (Sph Band Teacher)
Sid Jacob (Jazz Guitarist & GIT instructor)
Jean Marc Belkadi (GIT instructor)
Jamie Findlay (Acoustic jazz Guitarist and GIT instructor)
Jeff Richman (Jazz Fusion Guitarist)
Skills Profile
Guitar & Bass instruction: Jazz, rock, classical, pop, country and Worship Music
Electric Guitar and Acoustic Guitar (Finger-style and flat picking)
Music and Song Writing
Music Lesson Plan Development
Registered RGT Guitar Tutor
Jazz, fusion, rock, pop, R&B, and contemporary Guitar performer
Popular music Harmony & theory
Jazz theory, jazz improvisation ideas
Piano/keyboard/Ukulele
Electric Guitar & Bass Set-up and Maintenance
Home recording, Cubase Recording software
Virtual studio technology (VST)
Musician, Instructor
Jackwind Guitar Lesson
October 2006 – Present (8 years 6 months)
Owner and founder of Educational solution in Private In-home and studio
Personalizing and create unique lesson plan for all students.
Maintain and updating own website
Marketing on internet social media, search engine.
Music Instructor and Product Specialist
Yamaha Music School
2007 – 2016  Cerritos
Private and Group Guitar Instructor, Bass Guitar, and Ukulele.
Preparing all students concert and recital.
Music lesson plan developer
Dou Dou's CME
September 2007 – March 2008 (7 months)
Create and design for outline, yearly, monthly daily Lesson plan
Planning activities, method and goals.
Music Teacher
SPH International Lippo Village
August 2004 – July 2005 (1 year) Lippo Village
Full time Guitar teacher
Teaching Guitar from K-12
Organized Guitar Curriculum and the lesson plan
Organized and prepared for the 2005 Guitar Concert in Sekolah Pelita Harapan
Guitar Instructor
MODERN KAWAI MUSIC SCHOOL
August 2003 – July 2004 (1 year) Indonesia
Guitar and bass instructor
Guitar Instructor
Purwacaraka Music School
August 2003 – July 2004 (1 year)
Guitar and bass instructor
Private Music Lessons Electric Guitar, Acoustic Guitar Bass,Piano, Ukulele, Keyboard, Harmony & Theory Serving the following Cities : Hacienda Heights, La Puente, Avocado Heights, Whittier, Rowland Heights, Valinda, South San Jose Hills, West Puente Valley, La Habra, City of Industry, La Habra Heights, South Whittier, East La Mirada, West Covina, La Mirada, South El Monte, Walnut, El Monte, Diamond Bar